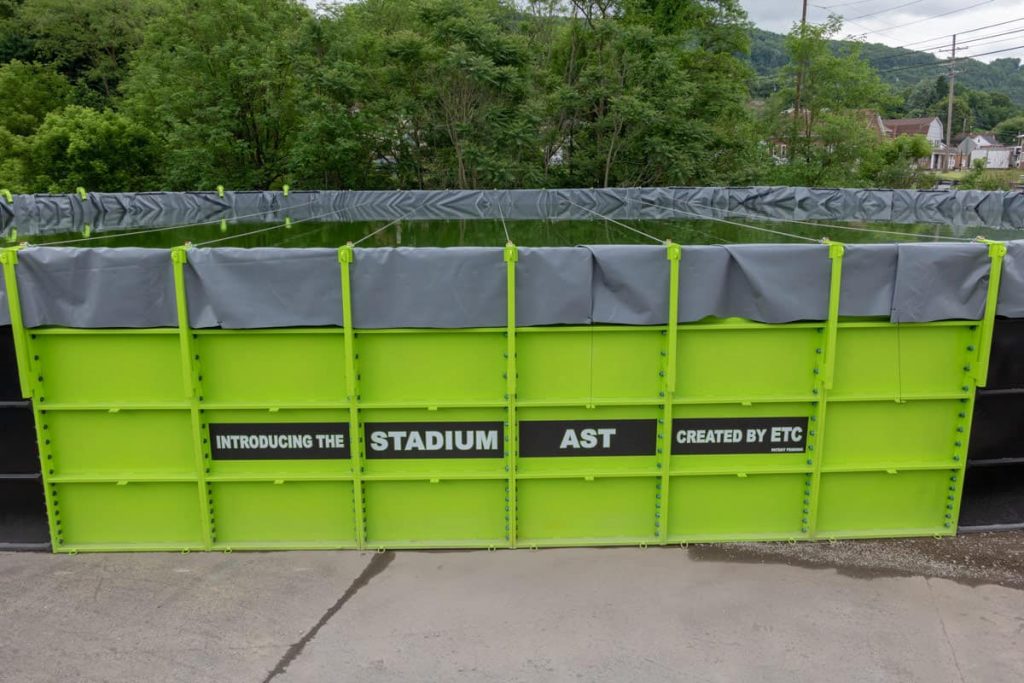 Stadium AST
Above Ground Storage Tanks provide fast and rugged on-site storage solutions that won't break your budget.
Our heavy duty steel panels are easily field assembled using structural-grade hardware and standard hand tools. The flange and bolt joint design is based on the connections seen in steel bridges and buildings. Installation times vary by tank size but most models are installed in less than one day using a telehandler or crane.
An extensive range of sizes for both our heavy and light wall tanks are available, as well as secondary containment solutions that provide the necessary volume with a smaller footprint.
---
---