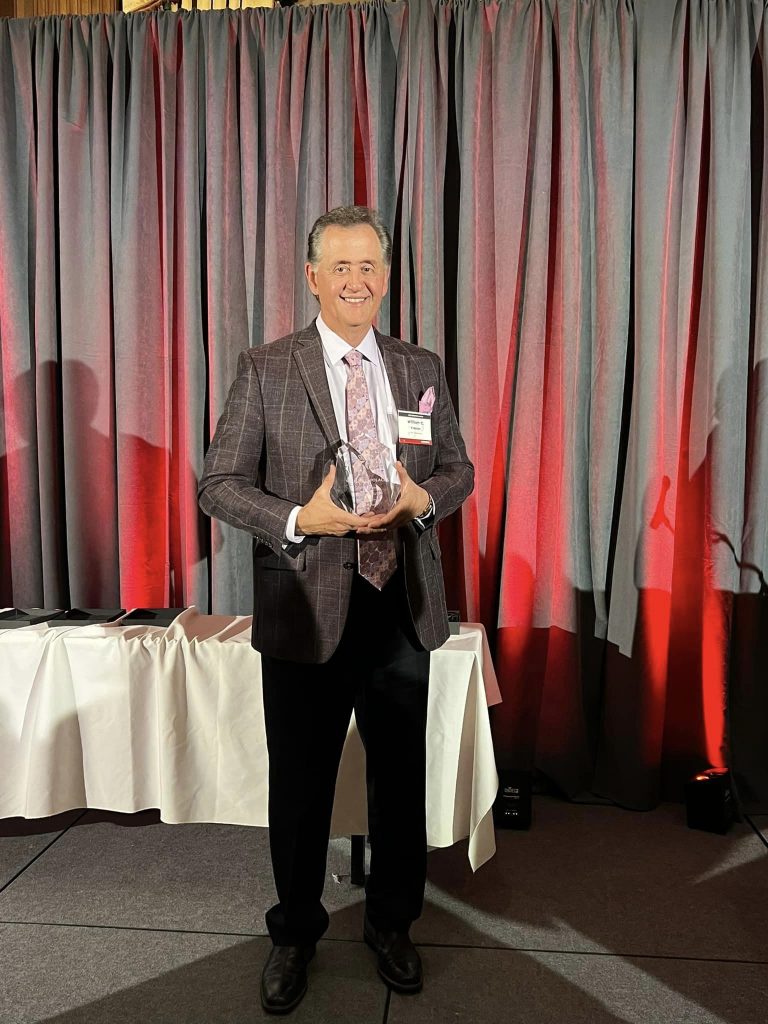 Johnstown, PA (November 3, 2022)– JWF Industries' President and CEO, Bill Polacek, was one of 50 business leaders recognized at the 2022 Smart 50 Awards presented by Smart Business Magazine. The event, which was held at the Duquesne Club on November 1st in Pittsburgh, recognized top leaders of the 50 smartest organizations in the region for their ability to build and lead successful organizations that also impact their community.
The categories in which the honorees were judged consisted of Innovation, Impact, and Sustainability. Among the 50 honorees, only three executives and organizations took home a category award. The night saw Polacek taking home the award for Sustainability with Smart Business noting his succession planning to ensure the continued impact on his customers, employees, and community as one of the key factors in him receiving the award.
As Bill reflected on the past 35 years in business, he most notably recounted the time where he had a chance to sell the company. He ultimately decided not to go through with the deal due to the negative impact it would have on his employees and community. He held true to his mission of building a lasting company that would be around for generations to come and JWFI has continued to stay with the Polacek family.
Bill has previously stated that "It is both humbling and an honor to be chosen as a nominee for the Smart 50 awards. This acts as another representation of not only where my business is going, but where our forward-thinking community is headed as well."
"When you're from a small town like Johnstown and come to a big city like Pittsburgh, it's even a greater honor" notes Polacek. Bill is passionate about paving the way for JWF Industries to be around "100 years from now" – a point he was sure to express during his judging rounds for the Smart 50 Awards process.
For more information regarding the Pittsburgh Smart 50 Awards, visit sbnonline.com
JWF Industries designs, manufactures, and integrates metal centric products by growing with the right people, the right processes, the right markets, and the right customers. Capabilities include program management, engineering, laser services, welding, forming, machining, and coatings. JWF Industries and JWF Defense Systems has locations in Johnstown, PA; Baltimore, MD; Davisville, WV; and Edenton, NC.
Founder William (Bill) Polacek, President and Chief Executive of JWF Industries, started the company 35 years ago in a two-car garage with the goal of growing the company to create local jobs. Today, the company has operating sales over $100 million. It occupies over 1.1 million square feet of manufacturing space and currently employs over 400 professionals. The company's growth and success were achieved by developing and promoting skilled workers and leaders from within.
The company is dedicated to its employees, its communities, and its global customers in the energy, commercial, and defense industries. To learn more about JWF Industries, visit www.jwfi.com.