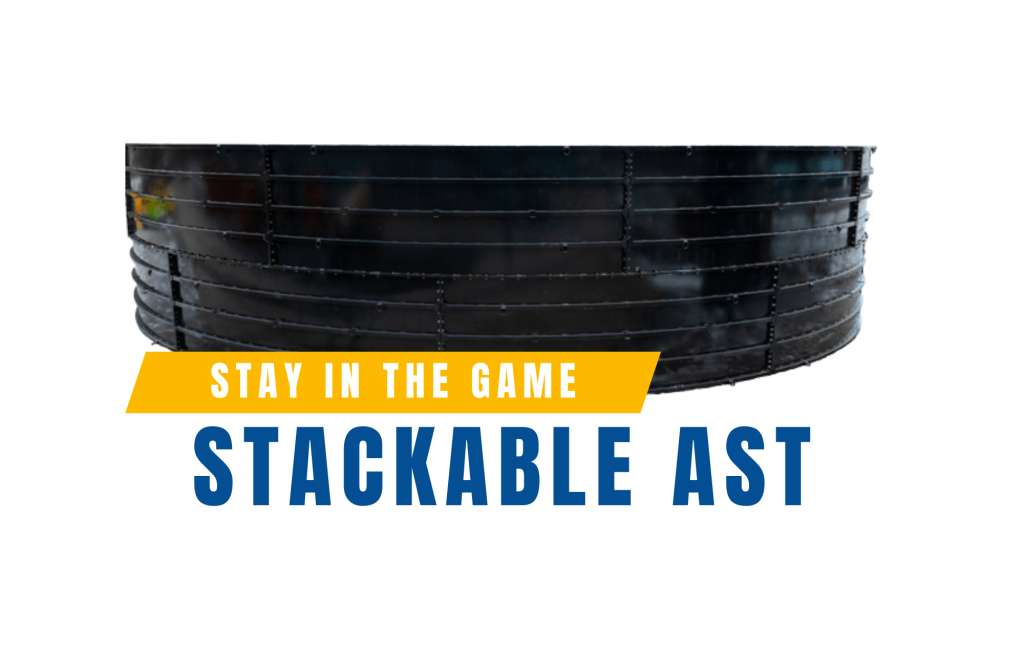 Stay in the game with the newest addition to the AST Line-Up, the Stackable AST.
The Stackable AST is a flange and bolt design, the same as our standard AST and Stadium AST. The Stackable AST provides fast and rugged onsite storage solutions that maximize your pad space.
---
• Each panel is 8'2" in height. The panels are staggered and stacked with a flanged and bolted connection between the upper and lower panels, making the tank 16'4" in height.
---
• Tanks are available in both our heavy and light wall options, as well as secondary containment.
---
Available sizes include:
• 13k/15k, 1/4" and 1/2" wall, in a 10k/12k footprint
• 30k/35k, 1/2" wall, in a 22k/26k footprint
---