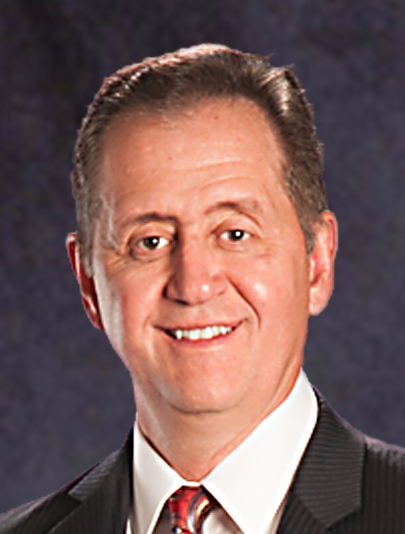 William C. Polacek
President & CEO
JWF Industries
Bill purchased Johnny's Welding from his mother in 1987. Since then, he has grown the organization to a multi-million dollar business with customers across the globe.
Bill earned his two-year post-secondary degree in welding technology. As a lifelong learner, he attended seminars and classes on continuous flow production methods, finance, and best practices from Dale Carnegie, Harvard School of Business, The Covey Group, and the Chicago School of Business. He received an Honorary Doctor of Human Letters from Saint Francis University, Loretto, Pennsylvania.
Bill is a founding member and chairman of Johnstown's "Vision 2025" initiative. He is a member of the Greater Johnstown Regional Partnership Board and Executive Committee.
---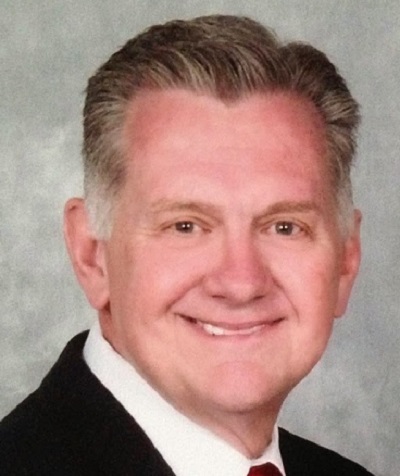 John J. Polacek
Chief Operating Officer
JWF Industries and JWF Defense
John joined JWF Industries in 2007. Prior to joining JWF Industries, John was Vice President and General Manager of the Defense Solutions Division at BAE Systems in Arlington, Virginia for over 17 years.
John was a partner and Vice President for Operations at Unitec Digital Systems for the technical and business management of defense and commercial business. He was the Assistant Vice President for Business Development and Director for Quest Research Corp for 12 years.
John served in the United States Marine Corps as an Electronic Intelligence (ELINT) Analyst. He earned his bachelor of science degree in business management with high honors from the University of Phoenix.
John is the chairman of the Red Cross Keystone Chapter, a member of the Board of Directors for the Girl Scouts of Western Pennsylvania, and a member of the Board of Directors of Veterans Community Initiatives.
---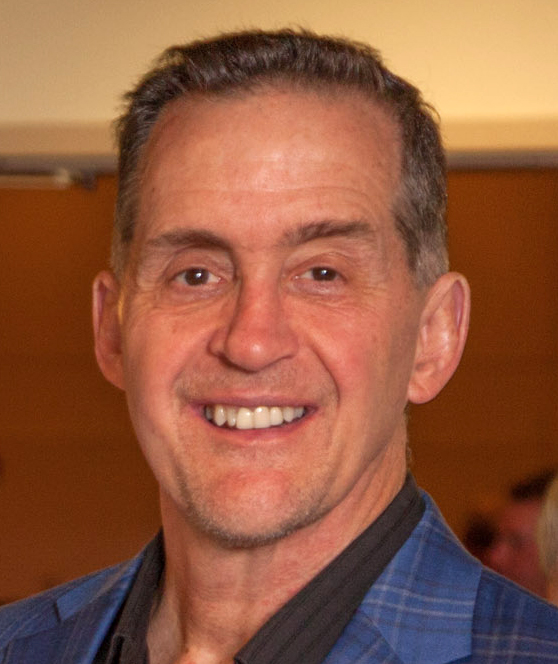 Tom Polacek
Executive Vice President of Employer of Choice
Tom joined JWF Industries in 2000. He currently oversees operations at the Woodvale facility and the Mag Shed building at Iron Street.
Tom earned his welding certification in 1983. He received his bachelors of science in civil engineering degree from the University of Pittsburgh at Johnstown in 1987. In 1992, he received his Professional Engineering License.
Prior to his role at JWF Industries, Tom worked at Penn DOT for 14 years as the District 10 Geotechnical Engineering Manager in Indiana, PA. He also spent four years in Harrisburg as an engineering supervisor in the geotechnical and structural steel divisions.
---
Bill Mardis
Executive Vice President of Operations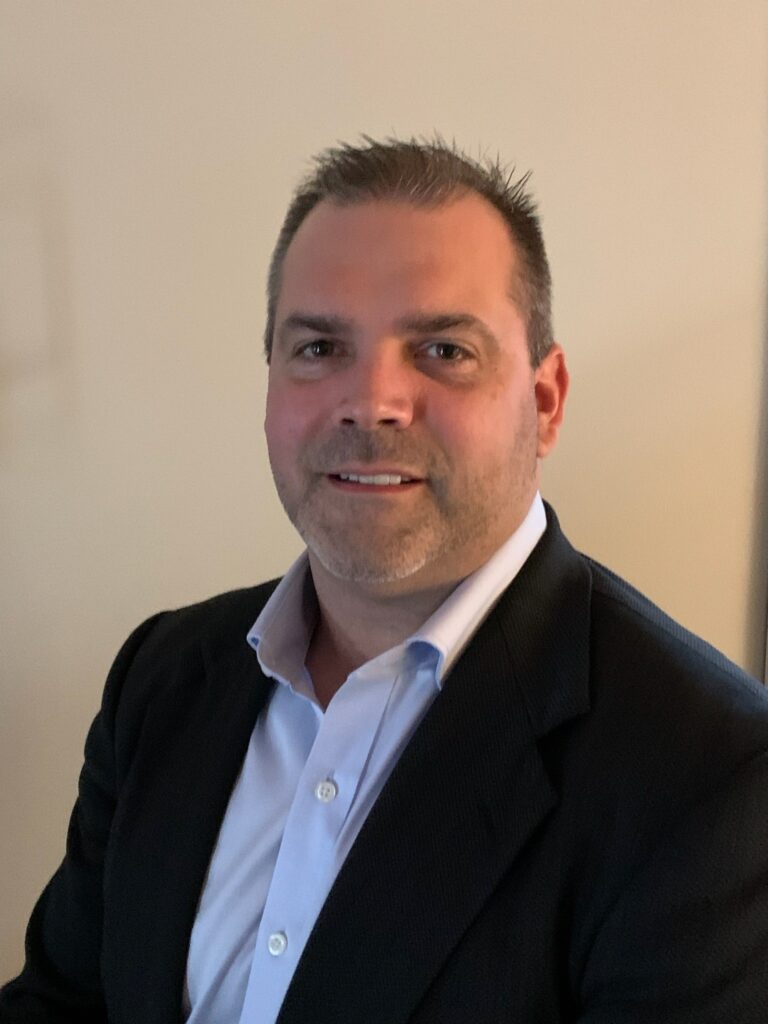 Bill Mardis Joined JWF Industries in 2000 as a welder and has moved up in the organization throughout his tenure. He currently oversees operations at the Iron Street and Cramer Pike facilities. Bill has over 28 years of experience in welding and fabrication. He earned his welding certificates in 1994 along with lean manufacturing and process-based certificates in 2007. Bill received his degree in business with an operations management certificate from the University of Phoenix 2014. He currently serves as a strategic planner on the Highlands Health board of Directors and has previously served as the Board Chair for the Nanty Glo Church of the Brethren.
---
David Scott
Chief Process Officer
Dave Scott joined JWF in 2000 as a Network Administrator in the IT Department. He attended Penn State University where he received his Bachelor of Science in Management Science and Information Systems. Dave currently serves as the Chief Process Officer where he oversees various roles within the IT Department and company network. In the past, Dave held various positions in Information Technology, Operations, Process, and Planning.
---
Steve Kobal
Chief Financial Officer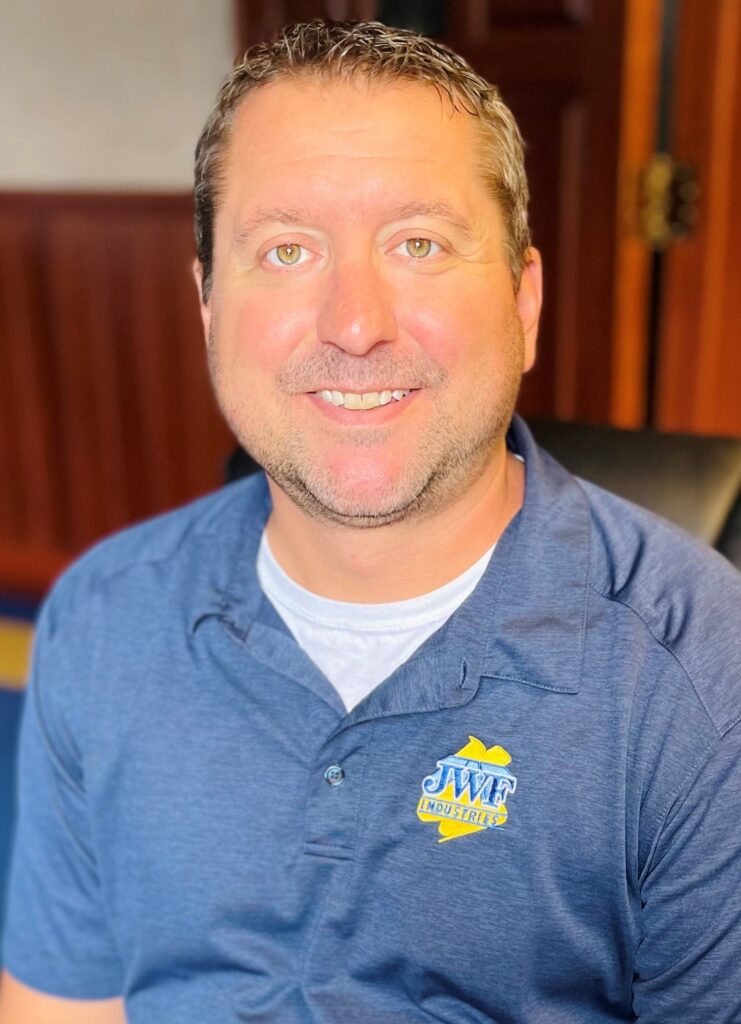 Steve Kobal is the Chief Financial Officer of JWF Industries. Steve joined JWF in 1998 and oversees all operations in the Finance department while working directly with the CEO and COO. Steve received his BA in accounting from the University of Pittsburgh at Johnstown in 1998. After graduating from Pitt, Steve started in general accounting transitioning to financial analysis of all of JWF's financial operations. Steve was named Controller in 2017 and CFO in 2022.
---
Shawn Dorian
Vice President, Quality
Shawn Dorian joined JWF Industries in 2011. He currently oversees quality at the Woodvale, Cramer Pike, North Carolina, and West Virginia facilities. Shawn received his Bachelor of Science in Civil Engineering degree from the University of Pittsburgh at Johnstown in 1989. He also received certifications as a Quality Auditor and Quality Engineer through the American Society of Quality Control and his CWI through the American Welding Society. Prior to his role at JWF Industries, Shawn worked at Penn Machine for 10 years as the Quality Assurance Manager. He also spent ten years as a Quality Engineer for Johnstown America Corporation formally Bethlehem Steel in the in-Freight Car division.
---
Veronica (Roni) Hartman
Director of Human Resources
Roni Hartman is a graduate of UPJ (Bachelors) and Xavier University (Masters) and has over 30 years of progressive Human Resources experience in a variety of industries & companies, including healthcare, technology, professional services, and (most recently) metal manufacturing. Roni has been certified as a Senior Professional in Human Resources (SPHR) since 2007. Her scope encompasses recruiting & employment, benefits, employee relations, and compensation.
---
JoAnn Trabold
Executive Assistant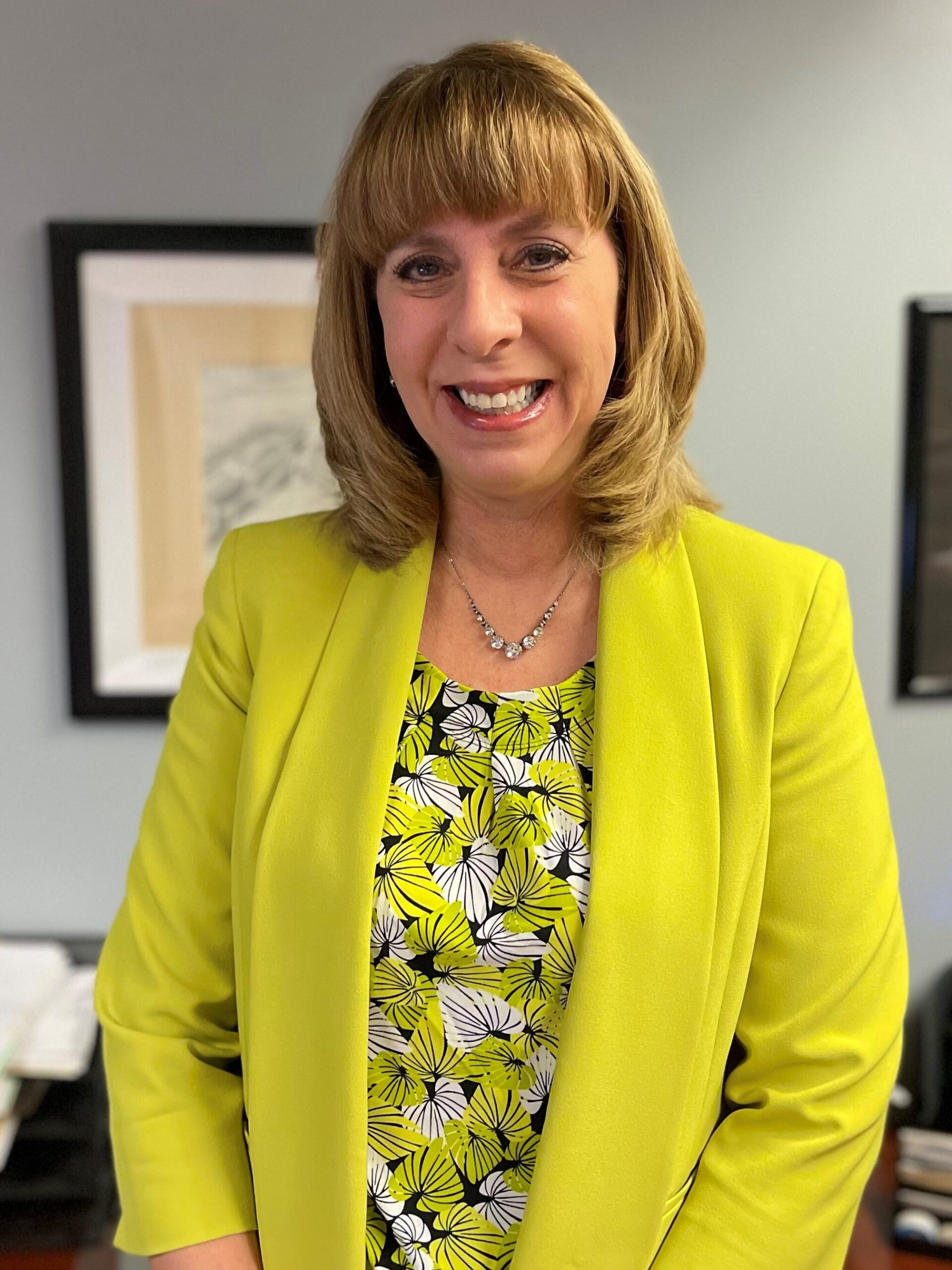 JoAnn Trabold is Executive Assistant to William Polacek and John Polacek, having joined the company is 2010. She also offers support to the JWF Management team. Prior to joining JWF Industries, JoAnn was Executive Secretary to the CEO at Crown American Corporation/Crown American Realty Trust and Assistant Corporate Secretary for 12 years. She attended Mount Aloysius College in Cresson, PA. JoAnn volunteers extensively in the community, serving on numerous committees in the community and at JWF Industries.
---
---
Will Polacek
Vice President of Core Processes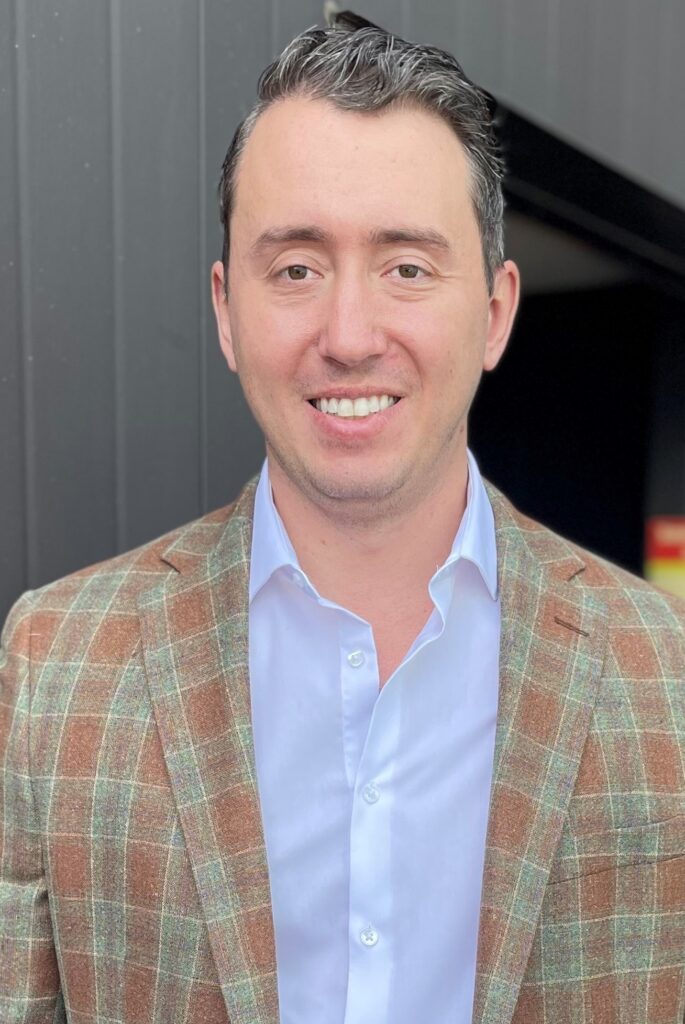 William Polacek joined JWF Industries in 2018 and is currently Vice President of Core Processes. After earning his B.A. in Economics and International Business from Pennsylvania State University, Will spent the next 7 years working in various sectors of the metal manufacturing market, while specializing in metal coatings.
---
John W. Polacek
General Manager, SBU 3
John W. Polacek has been with JWF Industries for over 15 years. He has held various positions within the company including Machine Operator, CNC Programmer, Project Manager, and now General Manager for SBU 3. In his current role, John is responsible for ensuring 100% safety, quality, and delivery to the customer. Prior to JWF, John was an operations manager for a commercial signage company.
---
Kevin Schropp
General Manager, SBU 4
Kevin Schropp Joined JWF in 2003 after earning his welding degree from Pennsylvania College of Technology. He currently works as the General Manager for SBU 4, which includes the Woodvale and Davisville, West Virginia facilities.
---
Shawn Koontz
Business Development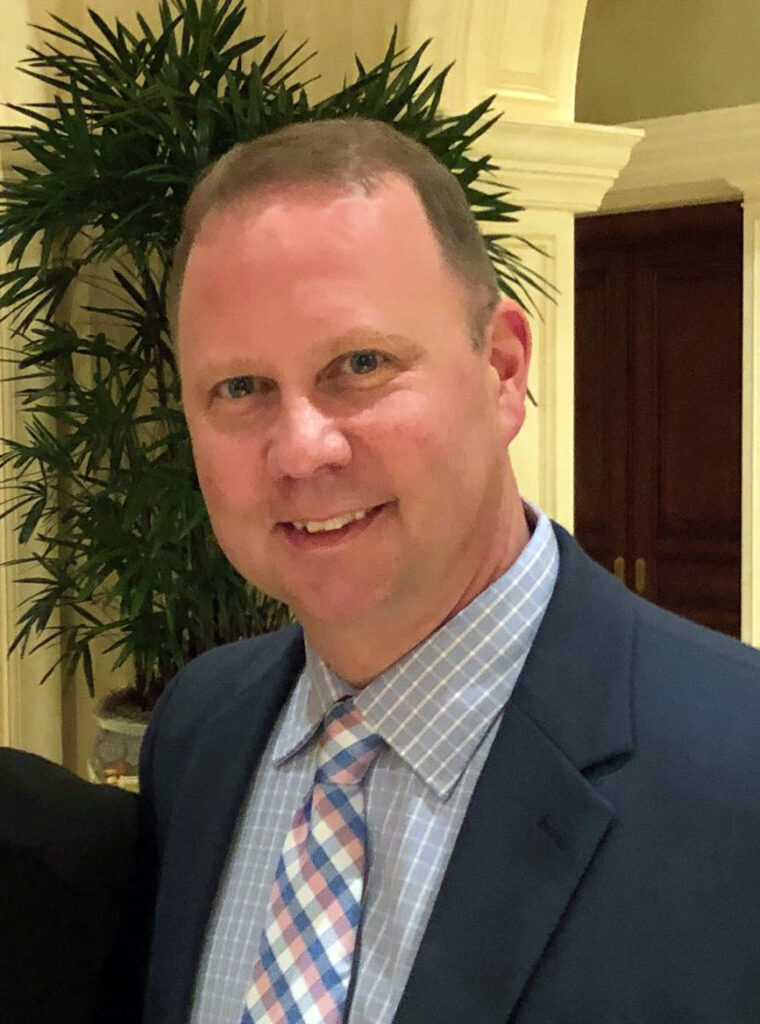 Shawn Koontz has been employed by JWF Industries for 30 years, and currently holds the position of Director, Business Development. Shawn is responsible for the development and execution of strategic and tactical sales and marketing plans for JWF Industries with a focus on commercial, defense, and energy industries. Koontz earned an associate degree in mechanical technology at Williamson Trade School, Media, Pennsylvania, and pursued his bachelor's degree in business management through the University of Phoenix Online. Koontz is a 2006 graduate of the John B. Gunter Community Leadership Program in Leadership Development. He also completed the Project Management Certificate Program at IIL Project Managers Institute, and the Project Management Training Program at Penn State – Altoona. Shawn also currently sits on the Defense Business Council for the Johnstown region.
---
Christina Galasso
Business Development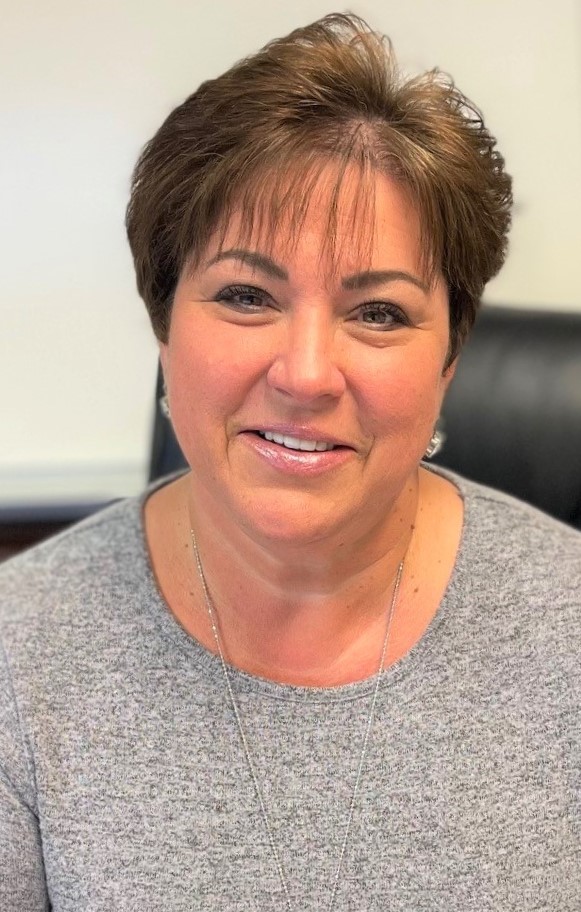 Christina Galasso joined JWF Industries in 1998. She has held various roles within the company including Procurement, Customer Service, Project Management and Sales. In her role of Business Development, Christina generates new business to support continued revenue, identifies leads and opportunities, grows our existing customer base, as well as builds long-term relationships to ensure continued success. Christina volunteers on various committees within the community and within JWF. She also serves as President of JWF CARES, a non-profit organization.
---
Jason Sherman
Business Development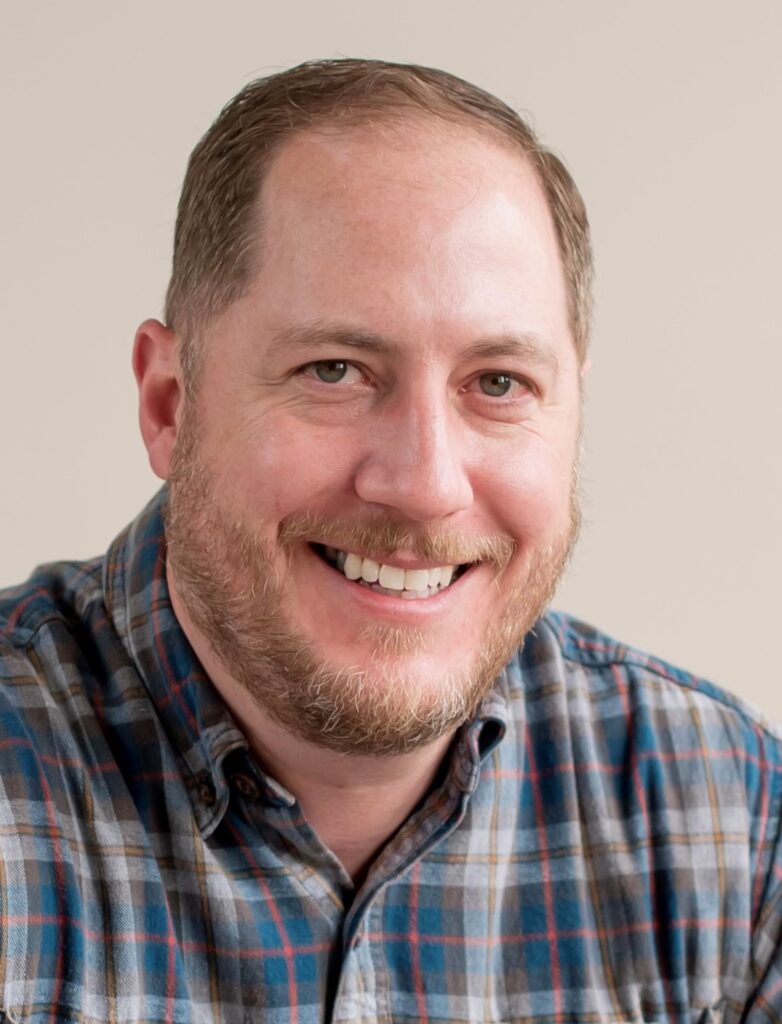 Jason Sherman has over two decades of sales and business development experience with a focus on industrial and manufacturing corporations. Jason earned his B.A. in Philosophy from The University of Scranton and studied Mechanical Engineering at Drexel University. His experience from the OEM, distribution, and customer sides of industrial and fabrication equipment and services makes him a partner advocate within JWF. Jason is a past chairman of the American Welding Society's Pittsburgh Section.
---
Michael Johns
Assistant Director, Supply Chain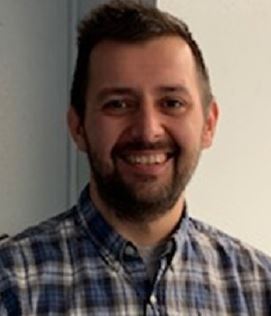 Michael Johns joined JWF Industries in 2014 as a Supply Chain Lead after graduating with a Bachelor of Science in Supply Chain Management and a minor in Information Systems Management from the Smeal College of Business. In addition to his work experience with JWF, Mike has also worked as a Supply Chain Specialist for PPG Industries in their Specialty Coatings and Materials division before returning to JWF in 2020.
---
JWF Industries Advisory Board
---
Dawn Fuchs Coleman – Founder; We Guide, You Grow – Dawn Fuchs Coleman is the Founder of We Guide, You Grow, LLC. Her company focuses on Direct Placement Services, recruiting talent for clients. She is also an author that recently released her first book "Get Your Game F.A.C.E. On, The Secret To Growing Your Company in Any Economy", as well as a motivational speaker. Dawn was the former President and CEO of her family owned business, Weavertown Transport Leasing, Inc., servicing the Pittsburgh market and throughout the USA and Canada with hazardous/nonhazardous transportation services. During her tenure she led the company through two recessions and grew the company multiple times. Dawn later sold the business to a company on the NYSE. She is most proud of her successful negotiation on the sale of her company in which she was the lead negotiator.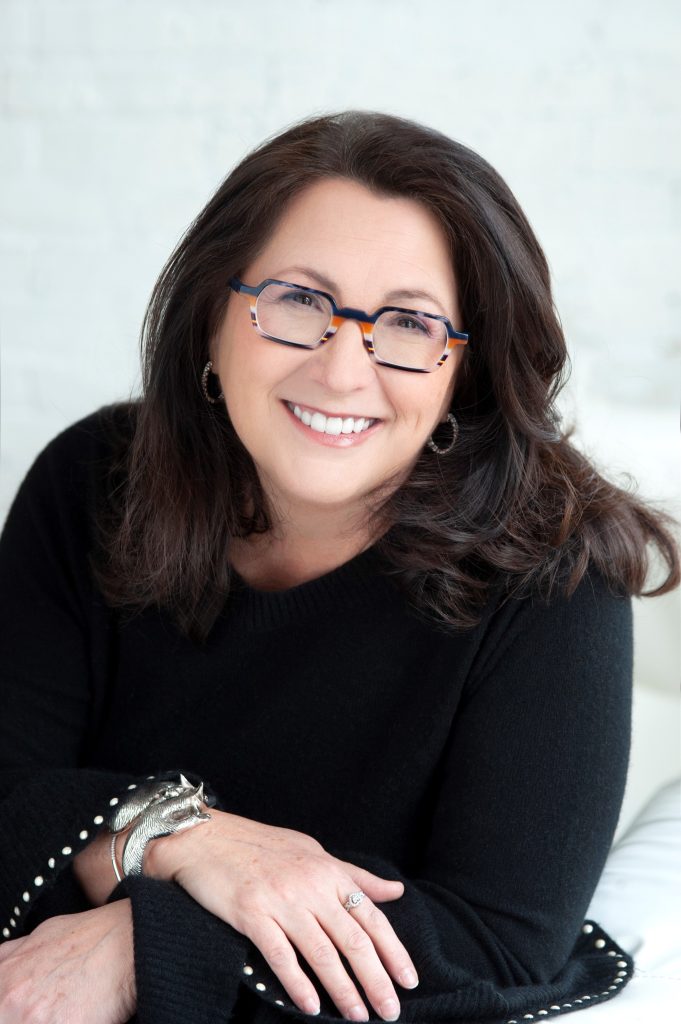 ---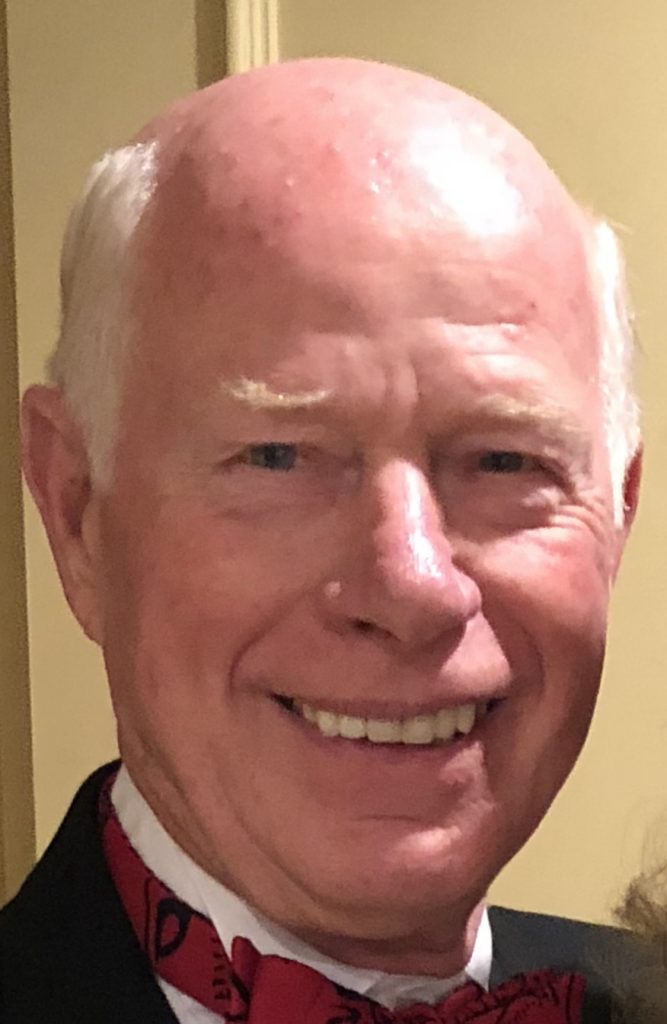 Albert F. Dombrowski –Mr. Dombrowski currently serves as a Chairman and Principal of Dawar Technologies Inc., Chairman and Board Member of Dawar International, Chairman and Principal of an American real estate holding company, and Chairman and Principal of an appliance repair company. Mr. Dombrowski is the Founding President of All State Motor Club and has served in various executive and board positions with companies around the nation. These include National Business Manager and Vice President at Sears Roebuck Merchandise Group, Vice Chairman of Western Auto, Chief Operating Officer at Winner International, Board Member of Bloomingdales Department Store, Board Member of Macy's New York, Board Member and Chairman of Compensation at Cohera Medical Device Company, President and Board Member of Security World.
---
LtGen Richard F. Natonski – Lieutenant General Rich Natonski retired from the Marine Corps in Sept 2010 after serving more than 37 years on active duty as an infantry officer. He was commissioned as a Second Lieutenant following his graduation from the University of Louisville in 1973. He participated in the evacuation of Saigon in 1975, operations in Somalia in 1993, led TF Tarawa during the invasion of Iraq in 2003, and commanded the 1st Marine Division during the ground assault into Fallujah in Nov 2004. He also served on the Joint Staff, was a UN Observer in the Middle East, and was in the Pentagon on 9/11. From 2010 to the present, General Natonski has been a Senior Mentor for the Marine Corps, a Board Member for JWF Industries, an Adjunct Professor for Leadership at Johns Hopkins University, a member of the Board of Governors for the Ave Maria School of Law, and as an Individual Consultant.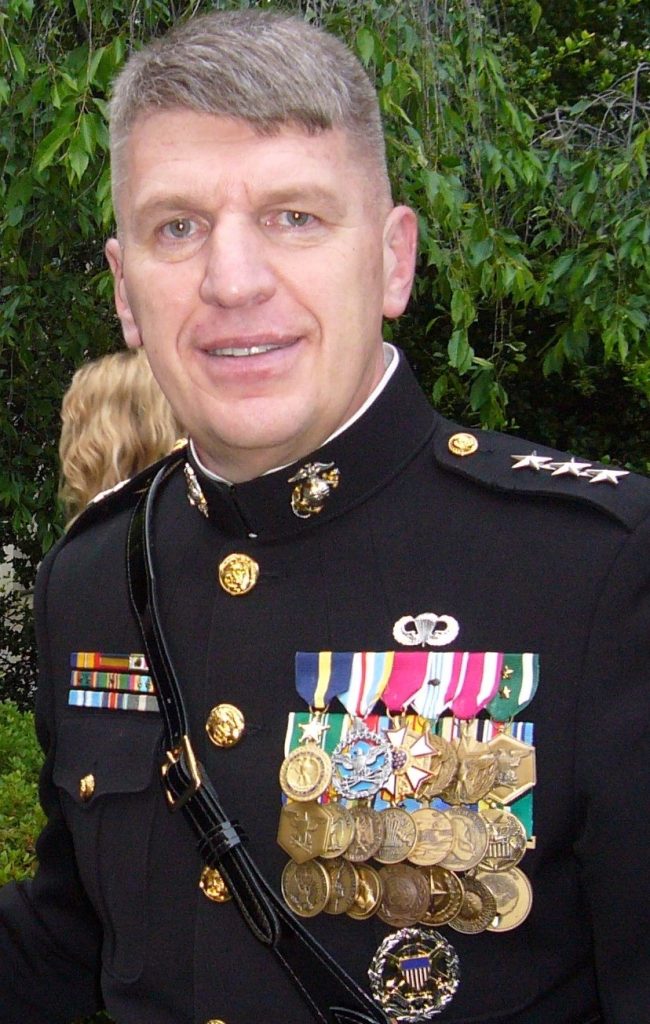 ---
Gary Slack – President & CEO XLA; Currently CEO for a government services company, Mr. Slack is a strong, team-orientated executive with over 30 years' experience in all facets of management and advisory board membership. He has a strong executive background in global and international business acquisition, consolidation, and management having led businesses at BAE Systems and QinetiQ. He previously served on the board of directors of BAE Systems AB (Sweden), and currently serves on multiple other company boards. Mr. Slack has served on the JWF Advisory Board since 2011.
---
Carl Snyder – Retired; Mr. Snyder was the former President & CEO of Dawar Technologies and Quality Fabricating Inc., a precision metal fabricator, where he also served as President and CEO. Previously Carl worked for J&L Structural Inc. for 13 years in various executive positions, including President, Vice President and Treasurer. Carl was one of three partners to start J&L Structural in 1987 and grow the business from $38 million in sales to over $110 million. Prior to J & L, Carl held various management roles at LTV Steel. Carl currently serves on several company boards including a JV in China.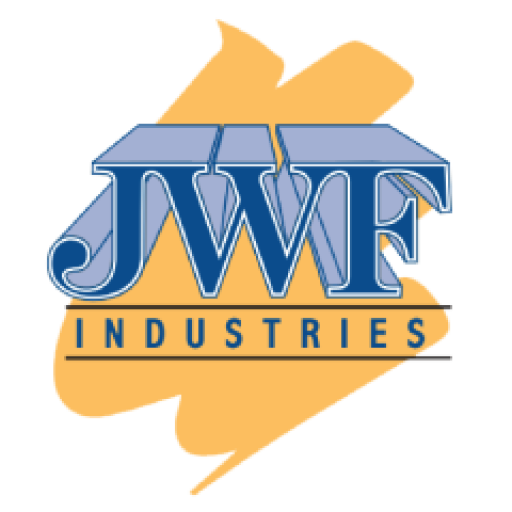 ---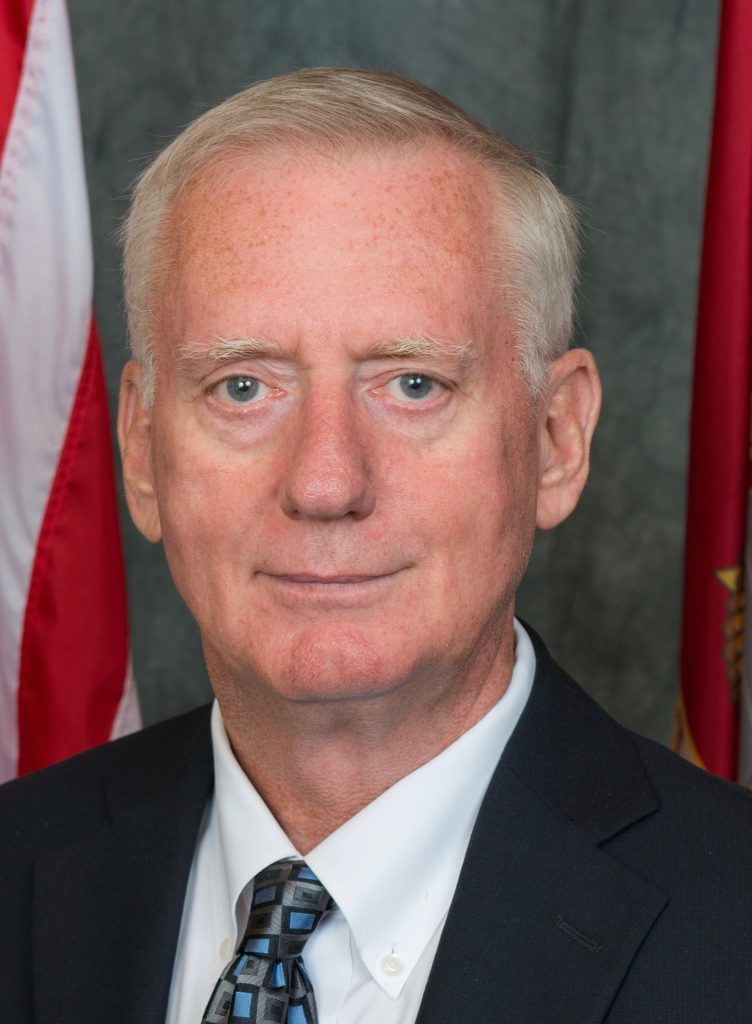 LtGen George Trautman – With over 36 years of active military service as a Marine Corps aviator, Lieutenant General Trautman held command at every level as well as key staff assignments with Headquarters, United States Marine Corps, U. S. Central Command, and the Joint Staff. During his final military assignment, he served as the Marine Corps Deputy Commandant for Aviation where he oversaw aviation forces consisting of over 40,000 officers and enlisted Marines and was responsible for developing requirements and transition plans for the delivery of new aircraft and aviation command and control systems to the Marine Corps. After departing military service, he founded G. J. Trautman Enterprises, a defense and aerospace consulting firm dedicated to providing valued and insightful guidance to clients in both government and industry.
In addition to his military and corporate service, Lieutenant General Trautman has a long record of community involvement. He's worked on several initiatives to support the educational needs of transitioning military-connected students, including the Joint Venture Education Forum in Hawaii and as a national advisor to the Military Child Education Coalition. He is Chairman Emeritus of the Marine Corps Scholarship Foundation Board of Directors and has served as a board member of the Navy Mutual Aid Association and the Smithsonian National Air and Space Museum. A recipient of the Pennsylvania State University Distinguished Alumni Award, Lieutenant General Trautman was a charter member of the Penn State Vertical Lift Research Center of Excellence Advisory Board.
Lieutenant General Trautman is a graduate of Pennsylvania State University with a Bachelor of Science degree in Biology. He later received a Master of Science degree in Systems Management from the University of Southern California and Master of Arts degrees in International Relations from Salve Regina University and in National Security and Strategic Studies from the Naval War College. He is a distinguished graduate of the Armed Forces Staff College and the Naval War College, and he has also served as a Fellow in residence at the Brookings Institution.