Investing in the Right People.
JWF Industries provides in-house training for all new hires and continuing education of current employees.
The training area is a multifaceted state-of-the-art training facility at the Iron Street location. The systematic, all-encompassing welding training program provides individual welders the opportunity to obtain certifications associated with the state-sponsored apprenticeship program.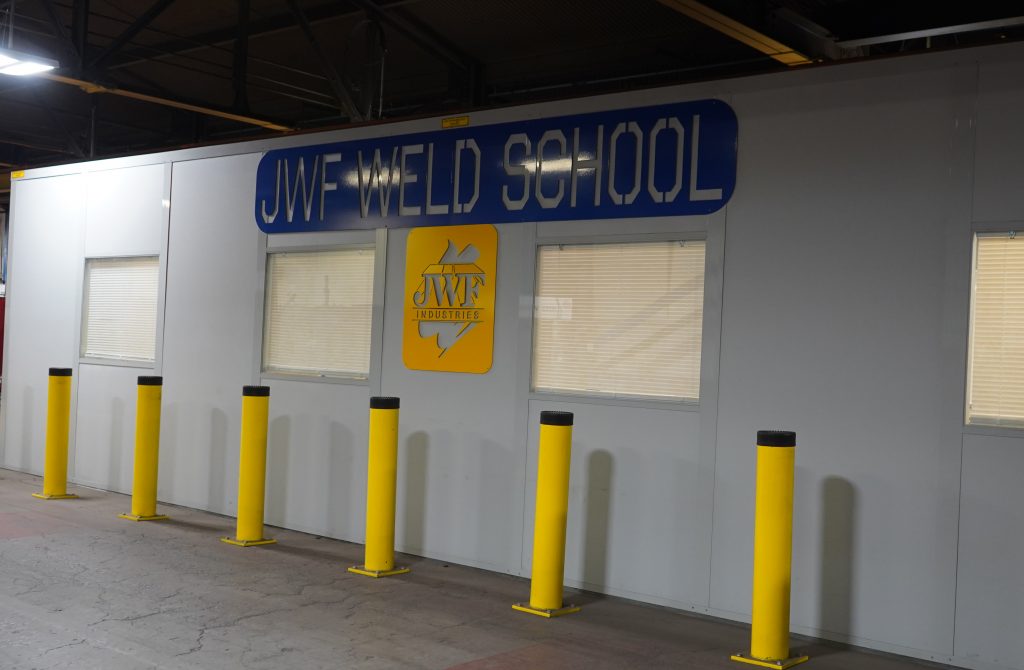 ---
Education Process
Current Employees
Employees are admitted to the welding school based on crew leader recommendations, training needs of JWF Industries, and new product lines. Every new hire and co-op student must complete welding school and pass basic welding certifications such as GMAW-carbon steel and 1G position.
High School Junior Students
Each spring, JWF Industries interviews high school juniors that are currently enrolled in a state-approved welding program at one of the area vocational schools. Once selected, the welding students are required to participate in a four or five week in-house training program. This training program is convened at our state-of-the-art training classroom located at the Iron Street facility. Each junior welding student must pass welding certifications prior to transitioning to a production position in our main facility. If interested in this program, students should discuss with their high school co-op adviser.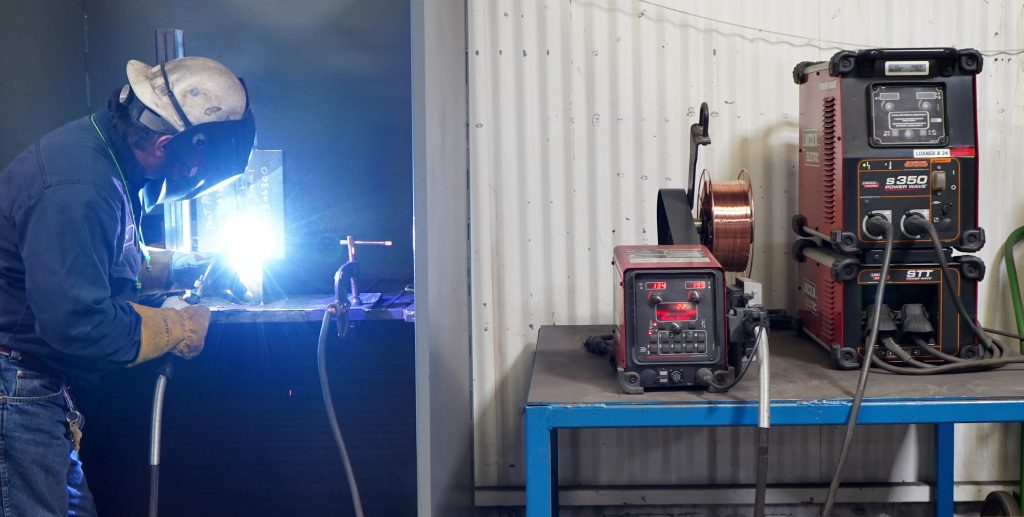 ---
Benefits of
JWF Industries Welding School
Systematic training process that evaluates individual welding performance
Develop / enhance a strong skill set for employees to maximize potential and grow in a welding career
Receive advanced welding training on specific welding positions
Consistency in training results in standardization for quality products
No cost to current employees enrolled in the program
Pay incentives tied to passing specific welding certifications associated with three apprenticeship levels – production, fabrication, and lead
Innovation as we learn and grow together