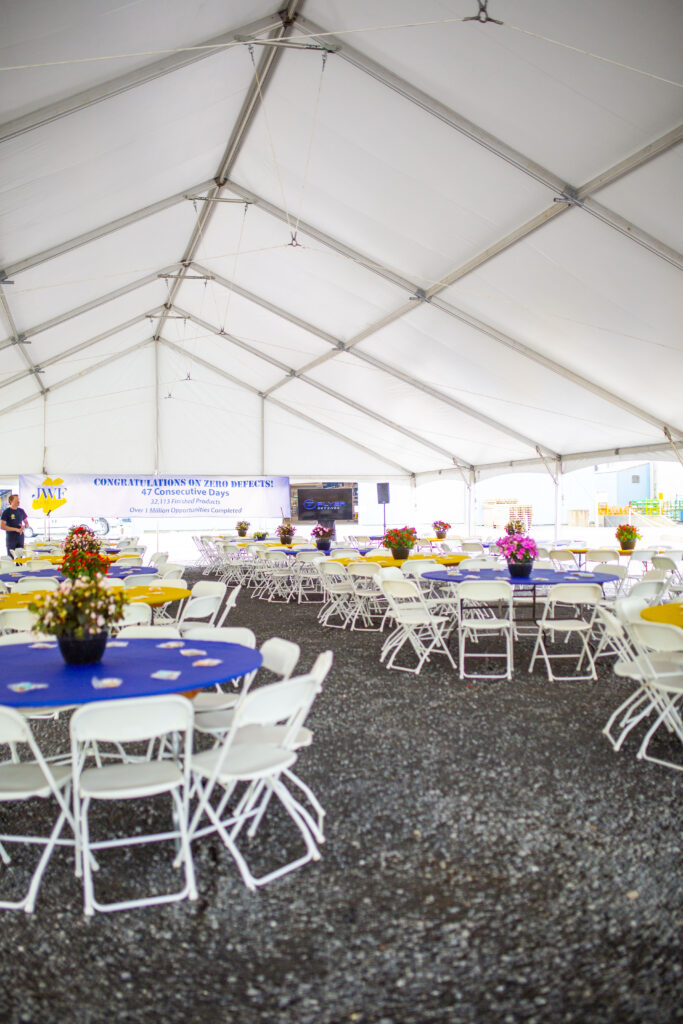 Johnstown, PA (August 11, 2023)–
JWF Industries will be hosting a Summer Picnic Open House for Employees and their families today. The celebrations include activities for all ages, a chance for families to tour production areas, and food provided by our very own Bill, John, Tom, and Will Polacek as well as Flair of Country.
A milestone that will be highlighted at their picnic is a recent quality milestone of 47 days with zero defects! "I'm very proud of the JWFamily for the excellent quality, and I'm especially proud that we have gone 47 days without a finished product defect – that is unheard of in the manufacturing world," States Bill Polacek. "Some of our finished components have over 8,000 individual parts to them – that is over 1 Million pieces that go into the 32,113 finished components. This sets us apart from our competitors and helps us negotiate new contracts for new business. The fact that we've done this is representative of the teamwork, professional ability, and the strategy we set forth. Some companies can have zero defects with one customer; to have that with every customer in every spectrum of what we do, is what makes us a high level world class manufacturing company right here in Johnstown, PA."
About JWF Industries
JWF Industries designs, manufactures, and integrates metal centric products by growing with the right people, the right processes, the right markets, and the right customers. Capabilities include program management, engineering, laser services, welding, forming, machining, and coatings. JWF Industries and JWF Defense Systems has locations in Johnstown, PA; Baltimore, MD; Davisville, WV; and Edenton, NC.
Founder William (Bill) Polacek, President and Chief Executive of JWF Industries, started the company 36 years ago in a two-car garage with the goal of growing the company to create local jobs. Today, the company has operating sales over $100 million. It occupies over 1.3 million square feet of manufacturing space and currently employs over 400 professionals. The company's growth and success were achieved by developing and promoting skilled workers and leaders from within.
The company is dedicated to its employees, its communities, and its global customers in the energy, commercial, and defense industries. To learn more about JWF Industries, visit www.jwfi.com.
####